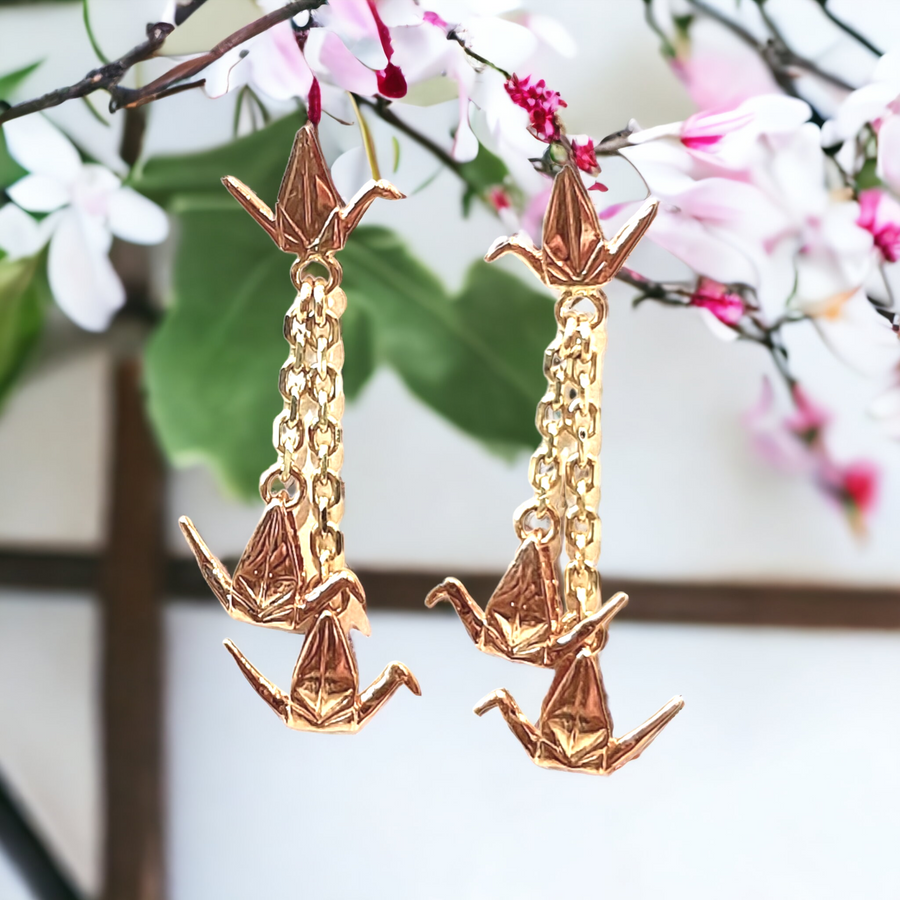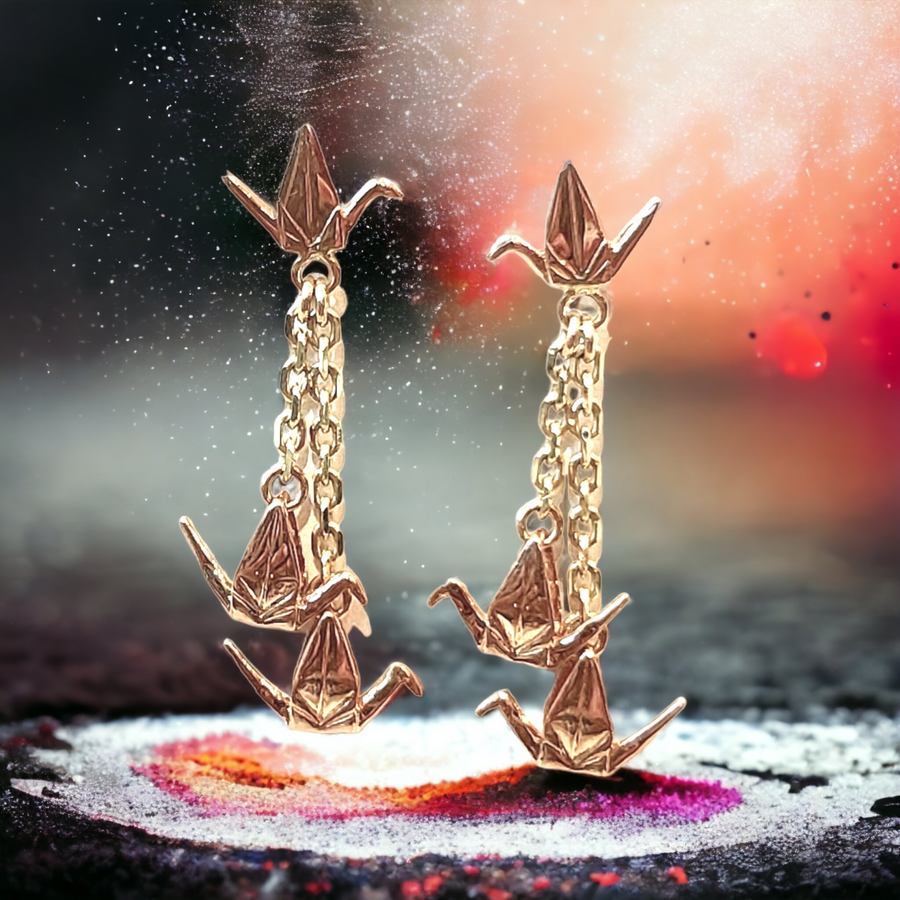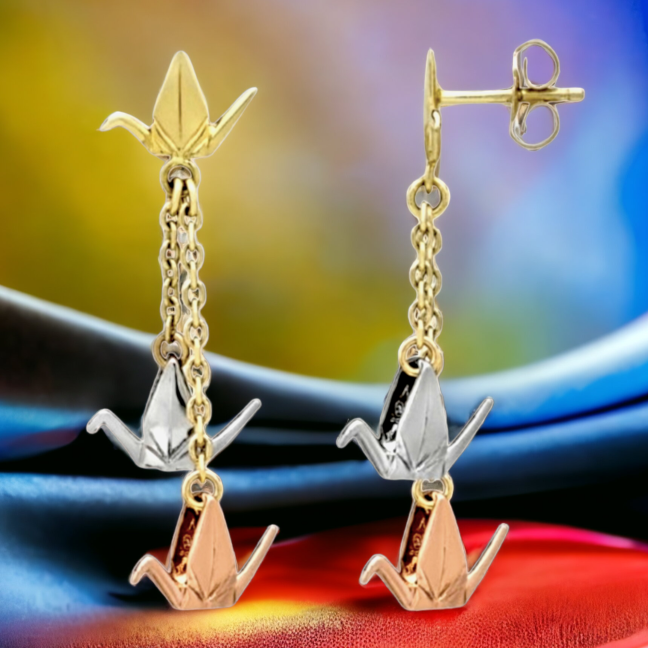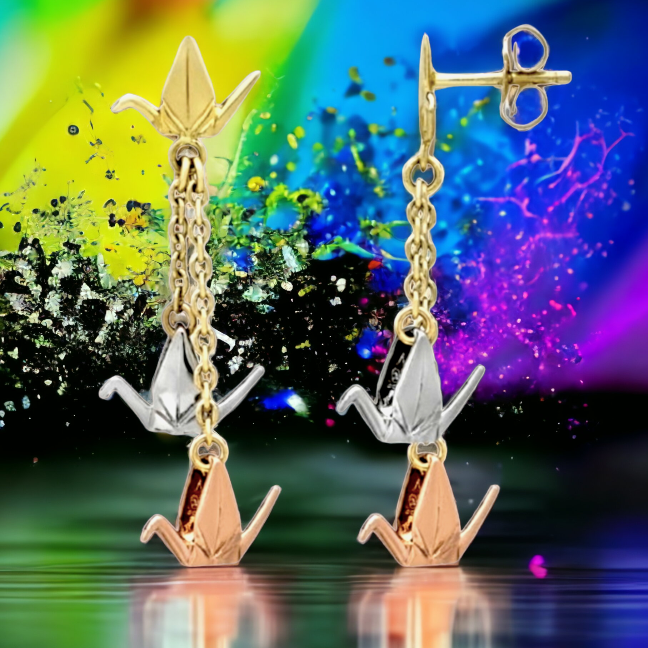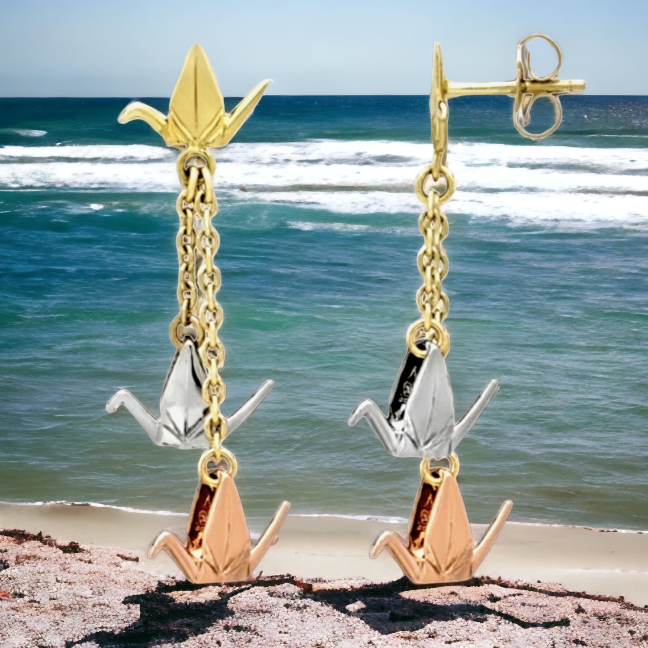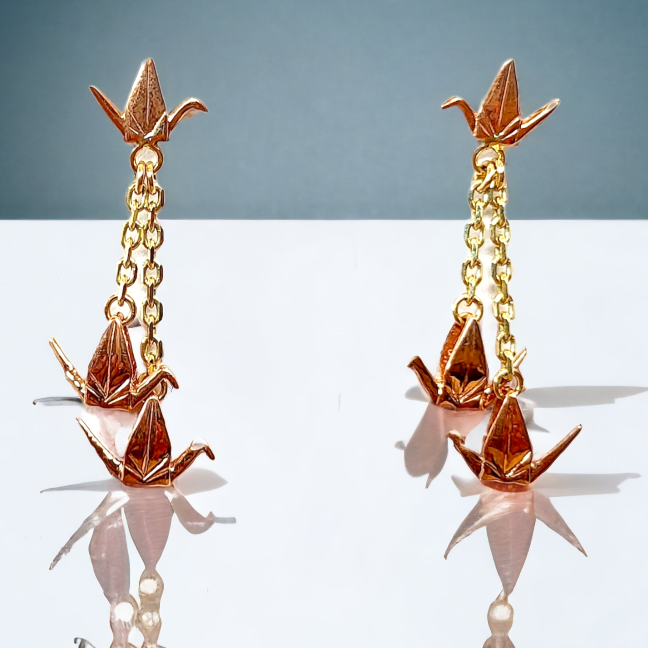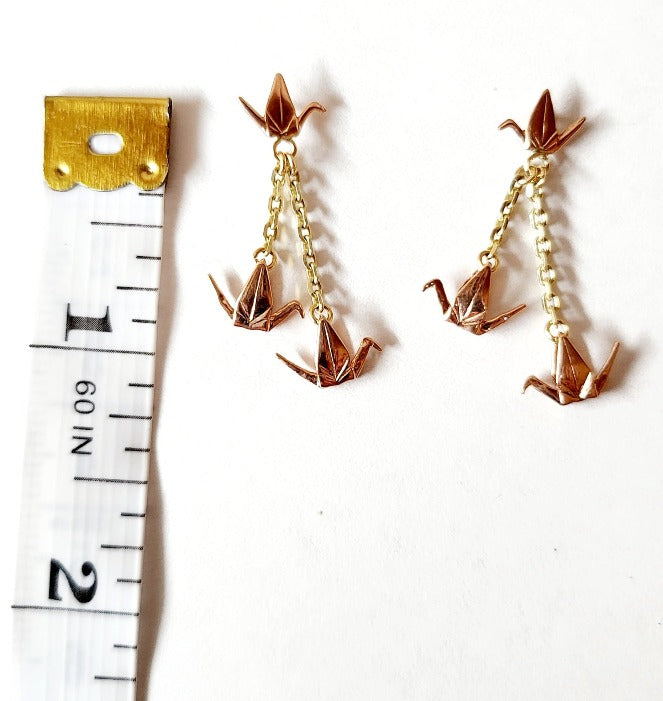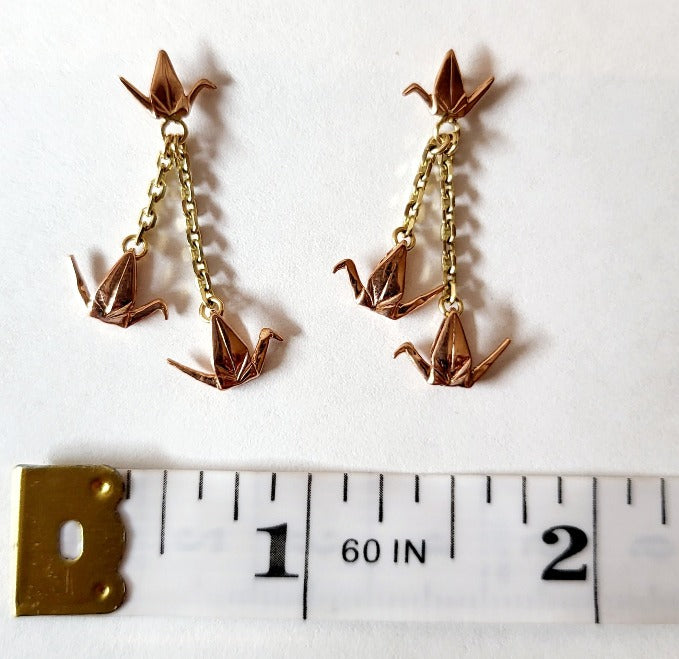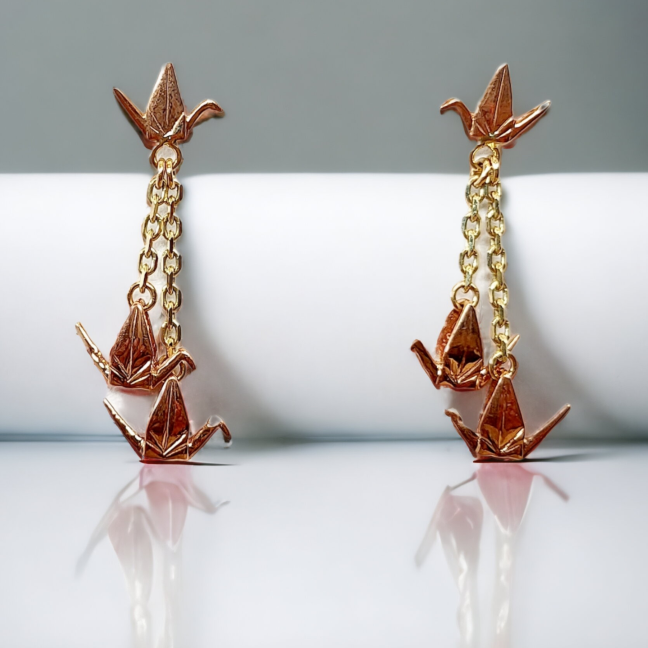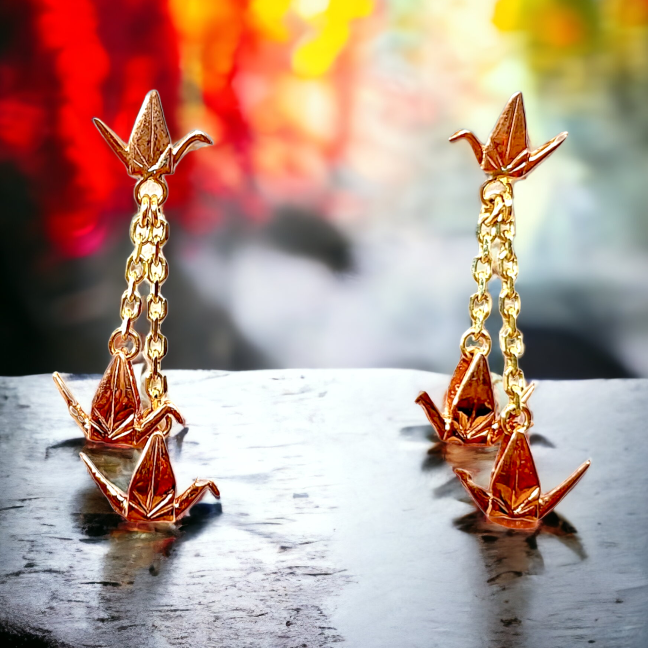 14K Crane Two-Tone Earrings
These Beautiful 3D Origami Peace Crane Earrings, Are Made in Honolulu Hawaii.  14K  Tri-color White, Yellow & Rose Gold, Dangle Posts Backs, 12mm wide. Also in two tone white gold and rose gold.
A protion of profits from each sale goes to support the Sadako Legacy NPO, an organization which works to spread peace throughout the world .