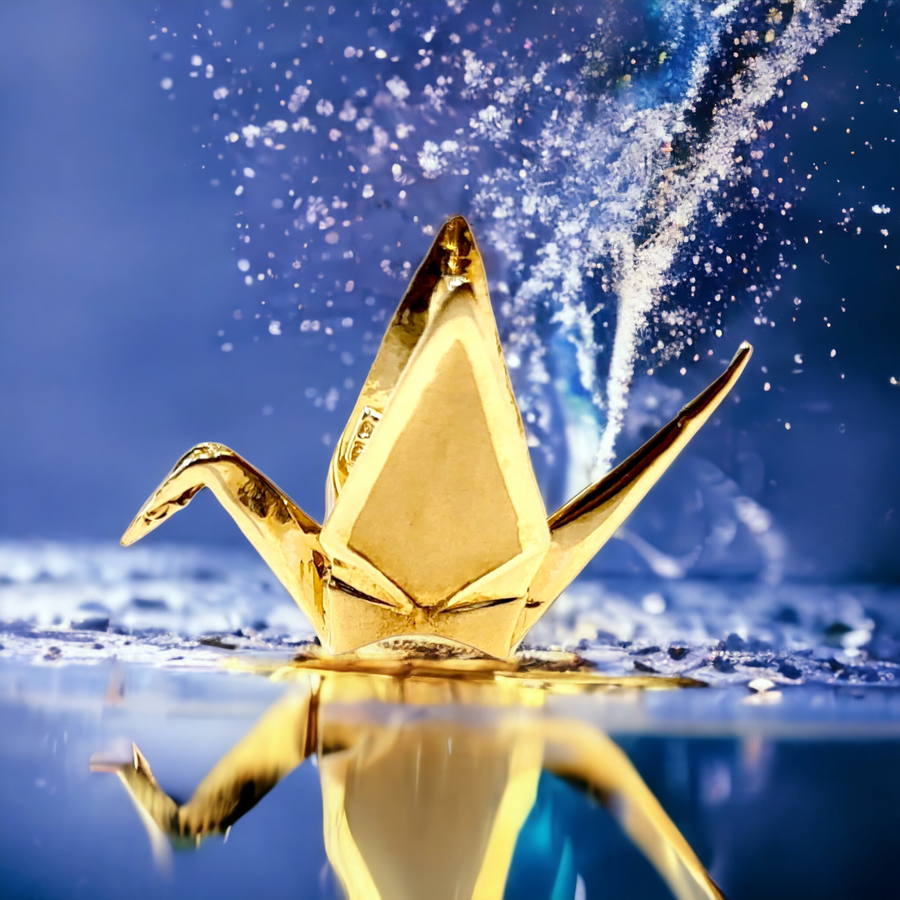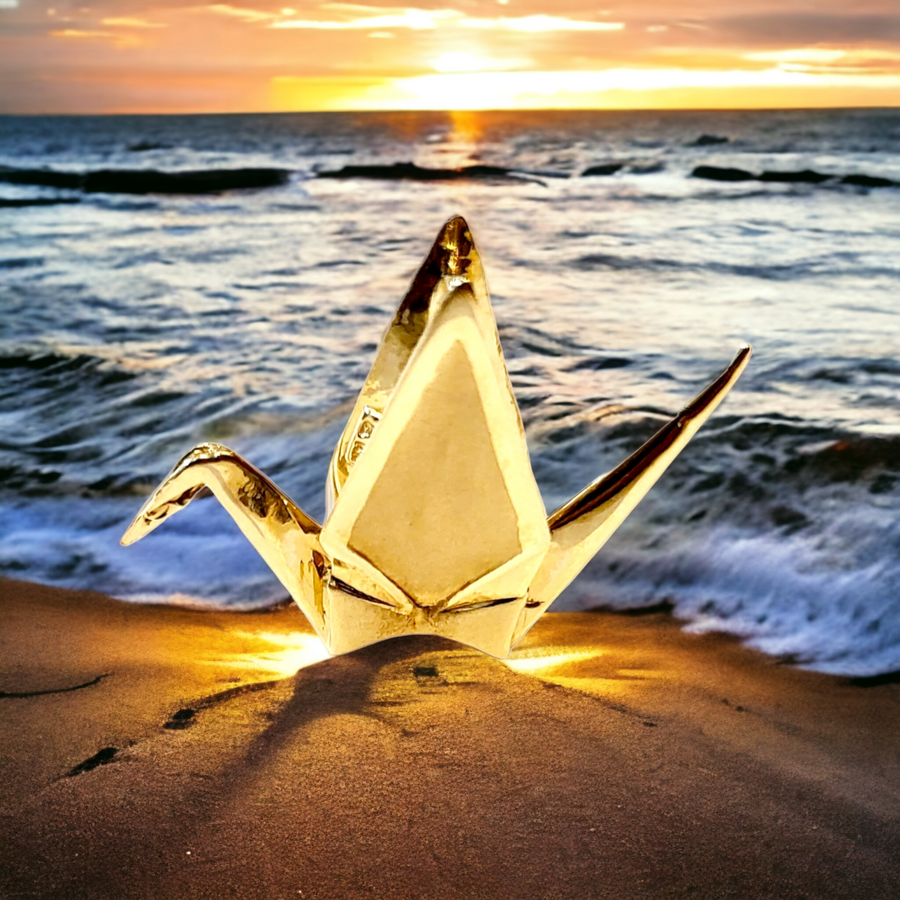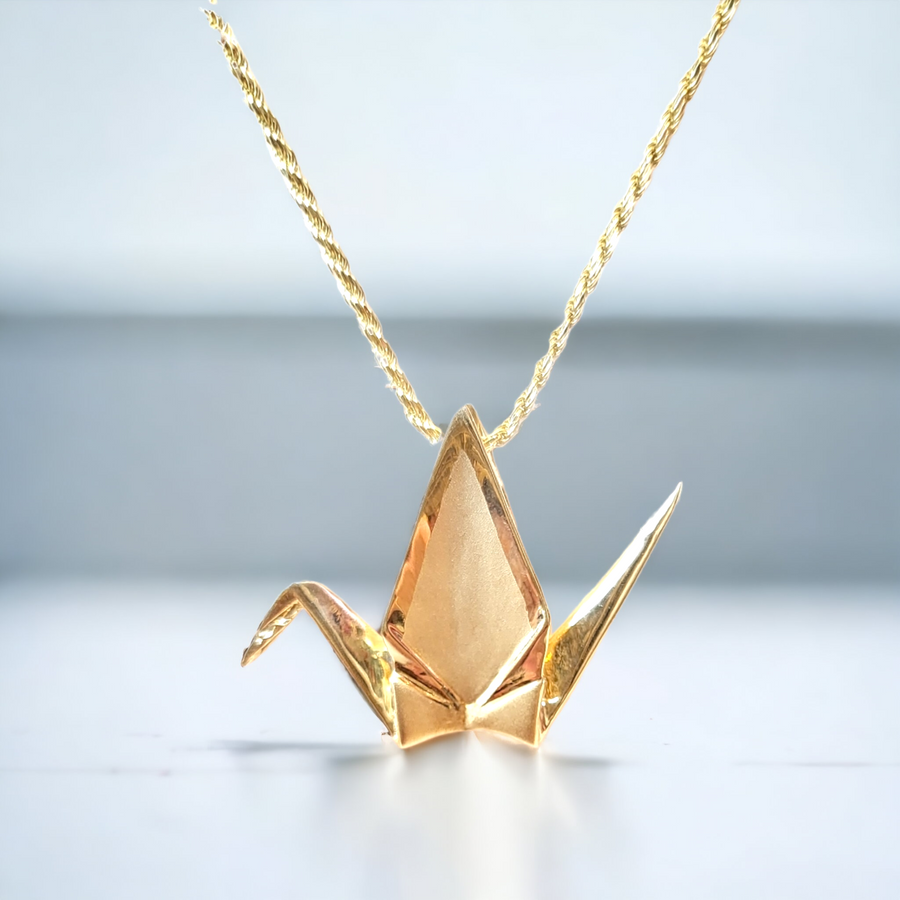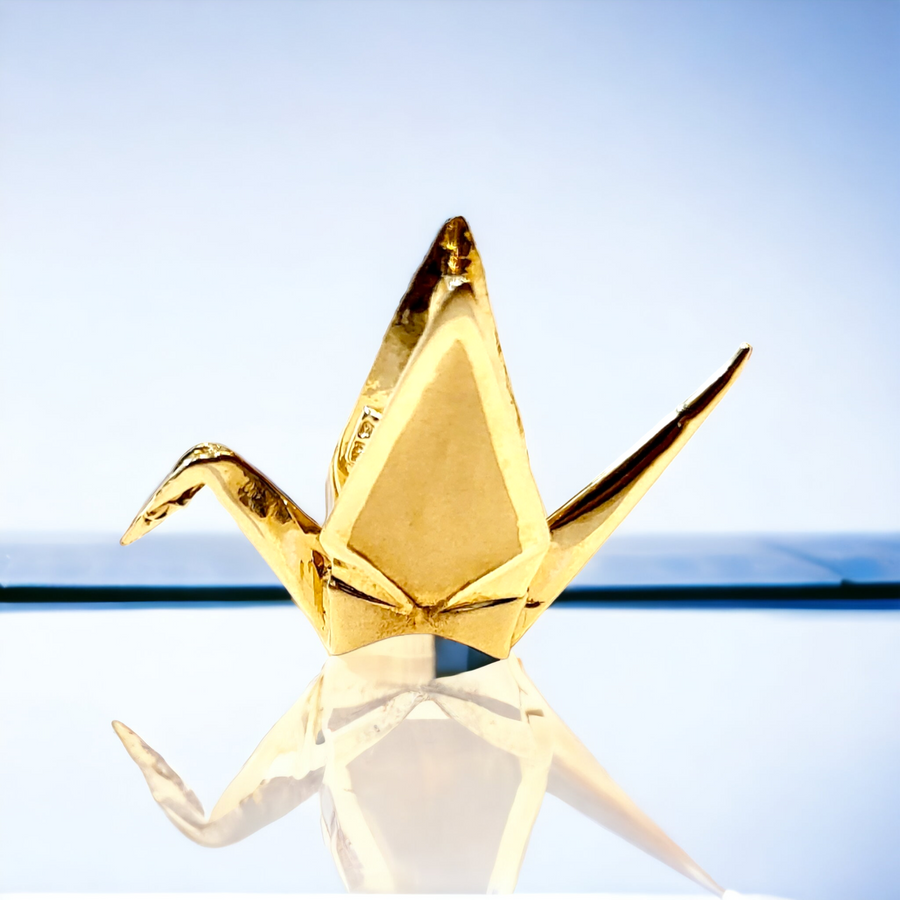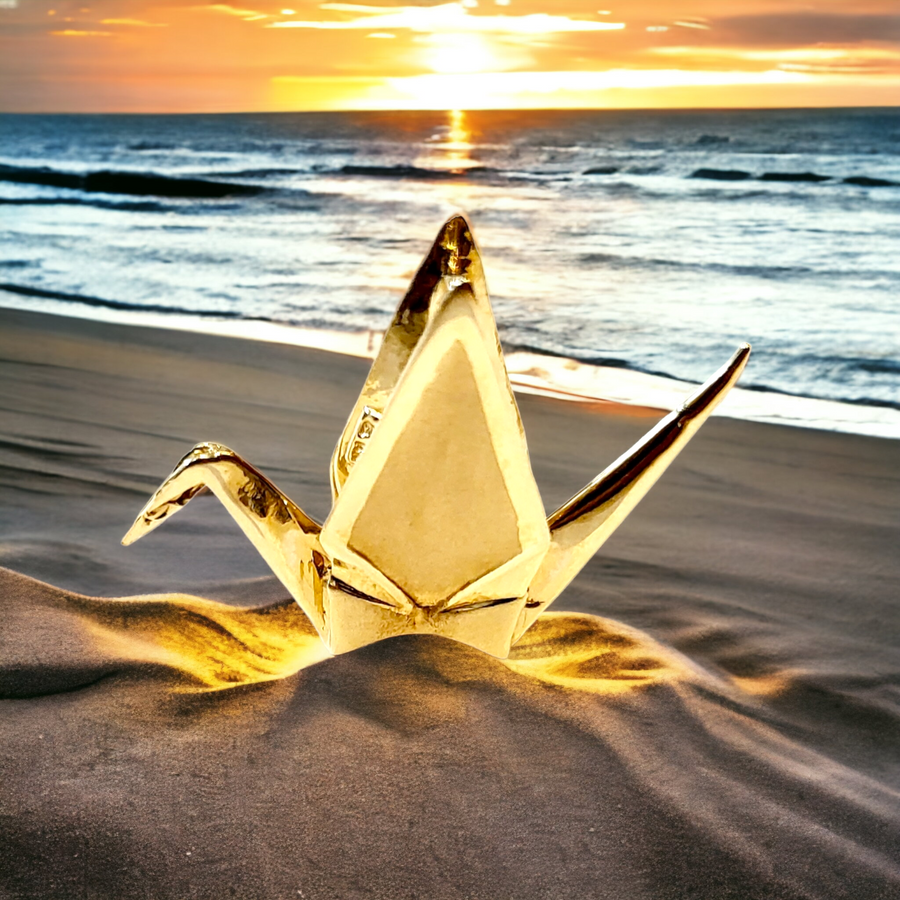 14K Yellow Gold 3D Origami Crane Pendant.
This Beautiful  3D Origami Crane Pendant is Part of Our Peace Collection, Measures 23mm wide and 18mm tall. Fits up to a 2mm Rope chain. Pendant is reversible. Handmade in Honolulu Hawaii.
A portion of profits from  each sale goes to support the Sadako Legacy NPO, an organization which works to spread peace throughout the world.