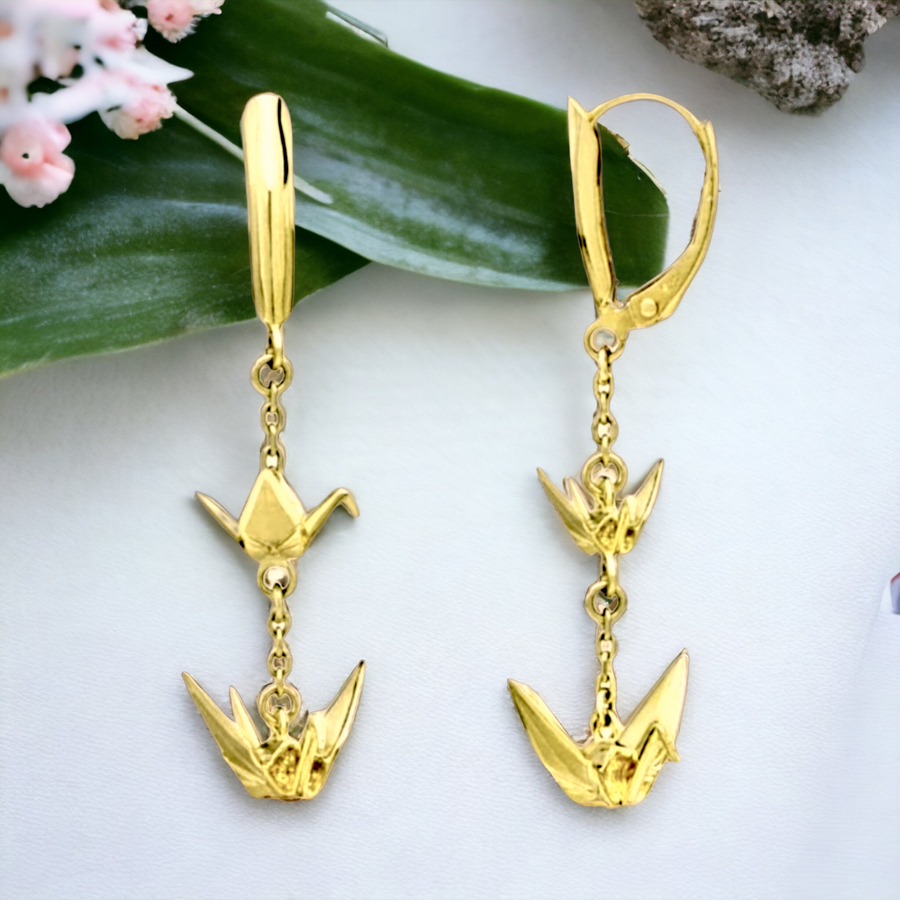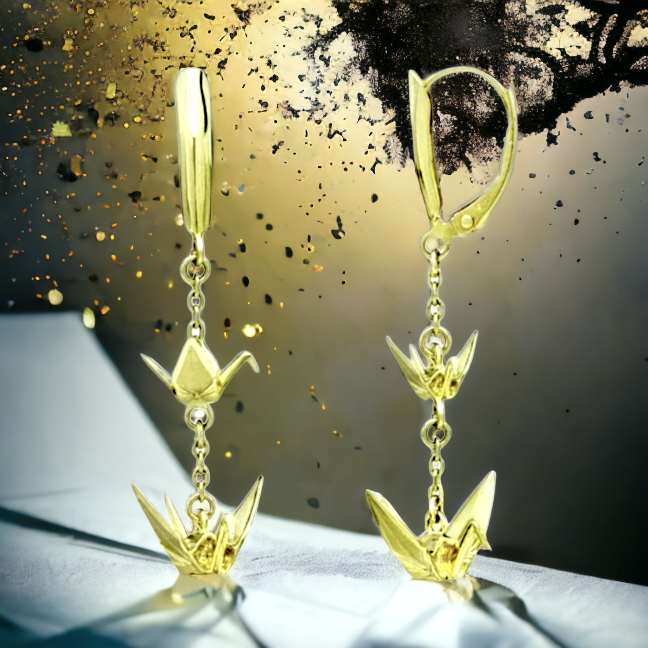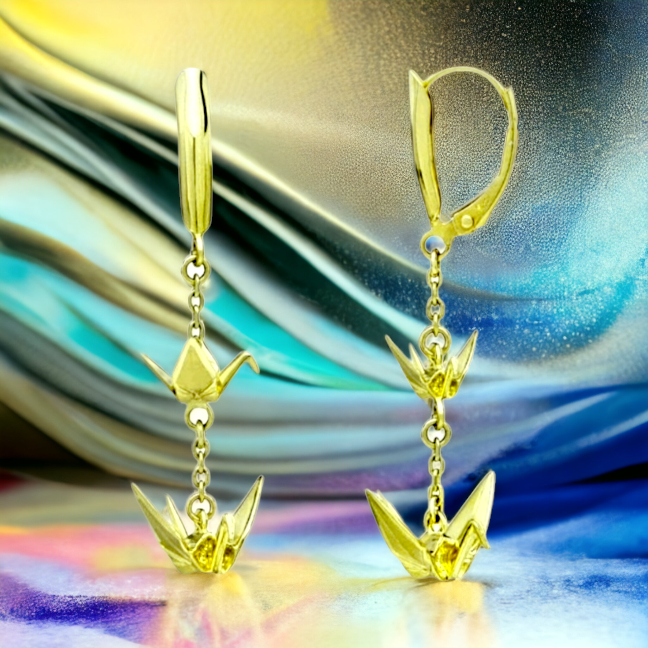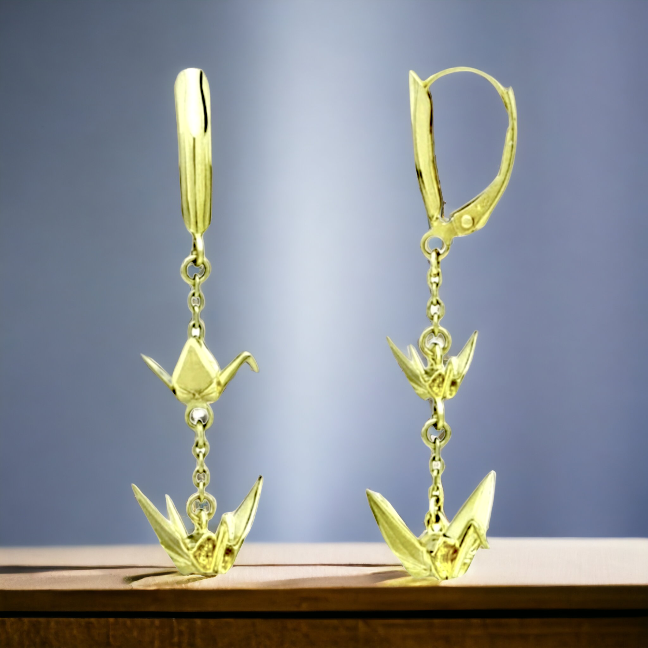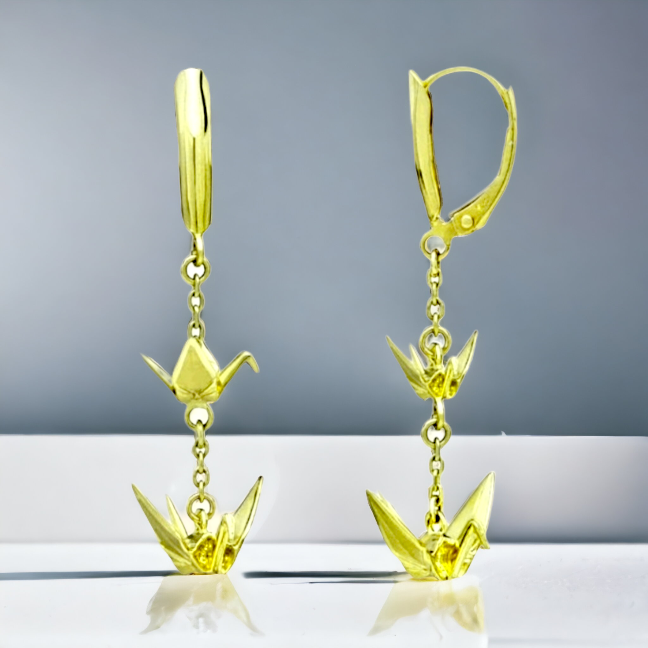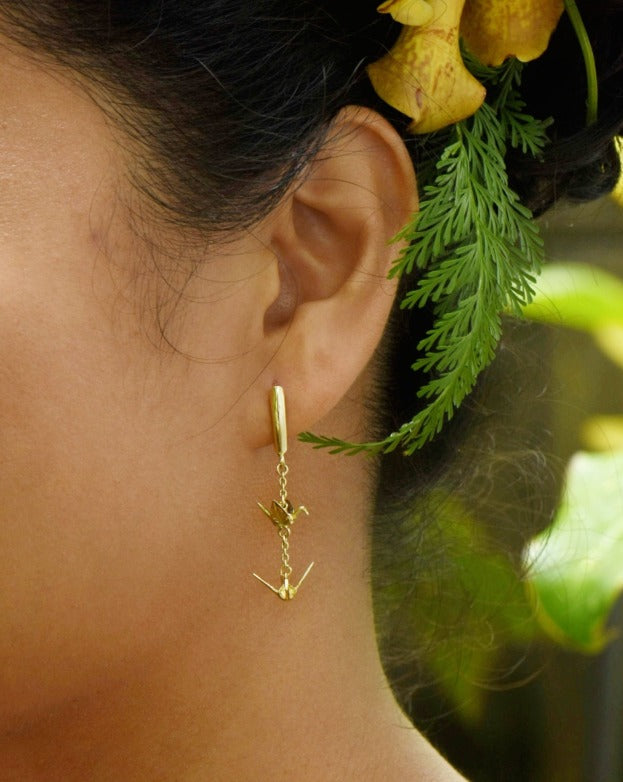 14K 3D Origami Peace Crane Design Earrings
Regular price
$699.00
$385.00
Stunning!  This piece of "Fine jewelry" was handcrafted  in Honolulu Hawaii, by Tropical Creations.
These cranes are molded from actual folded paper cranes made by Won Park, a Professional Origami Artist that resides in Hawaii. 
These designs were custom made for Peace Day.
14K Solid gold, Leverback earrings, 12mm at the widest.