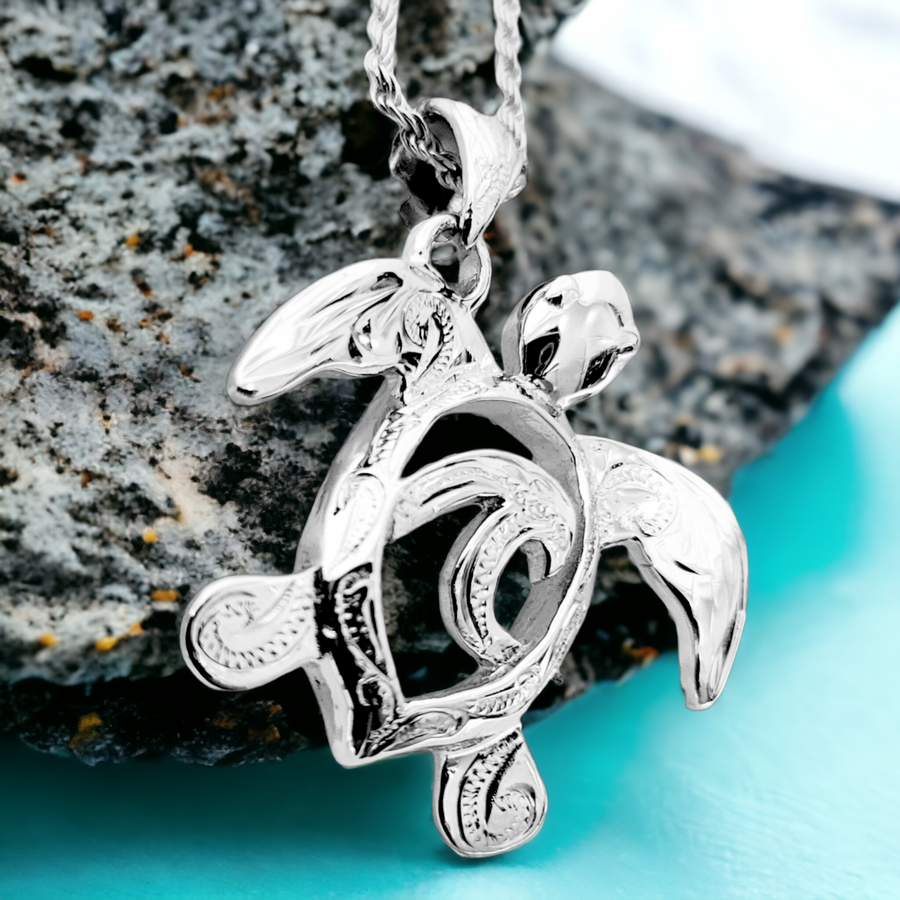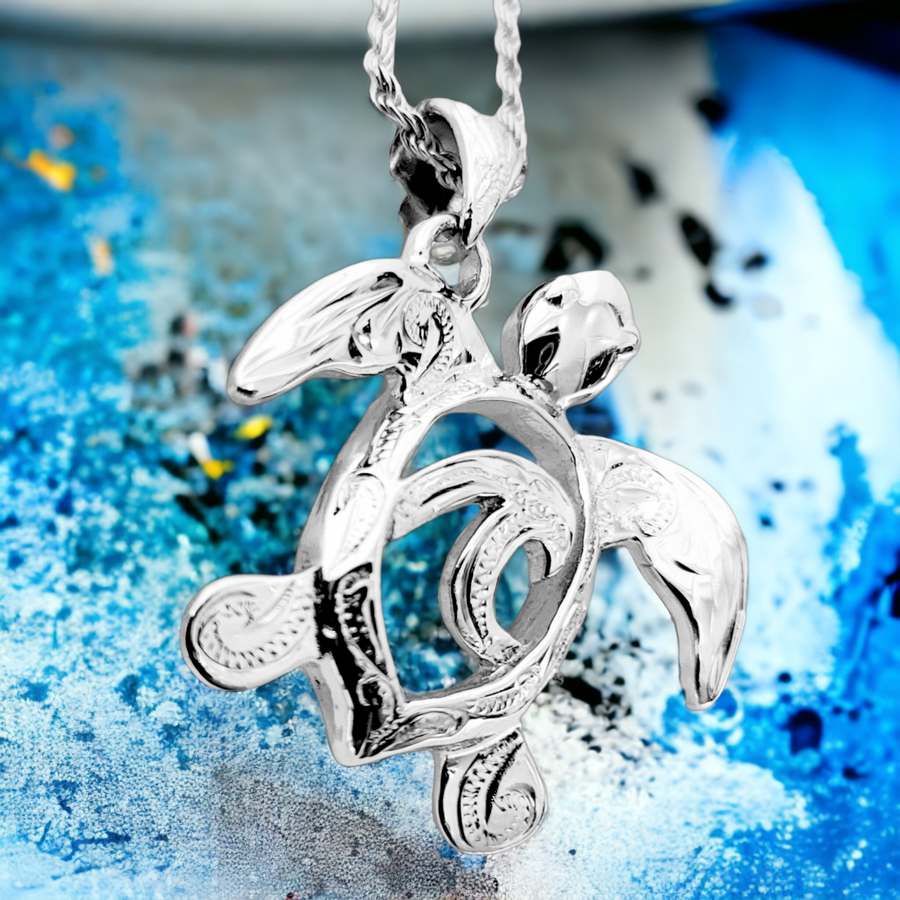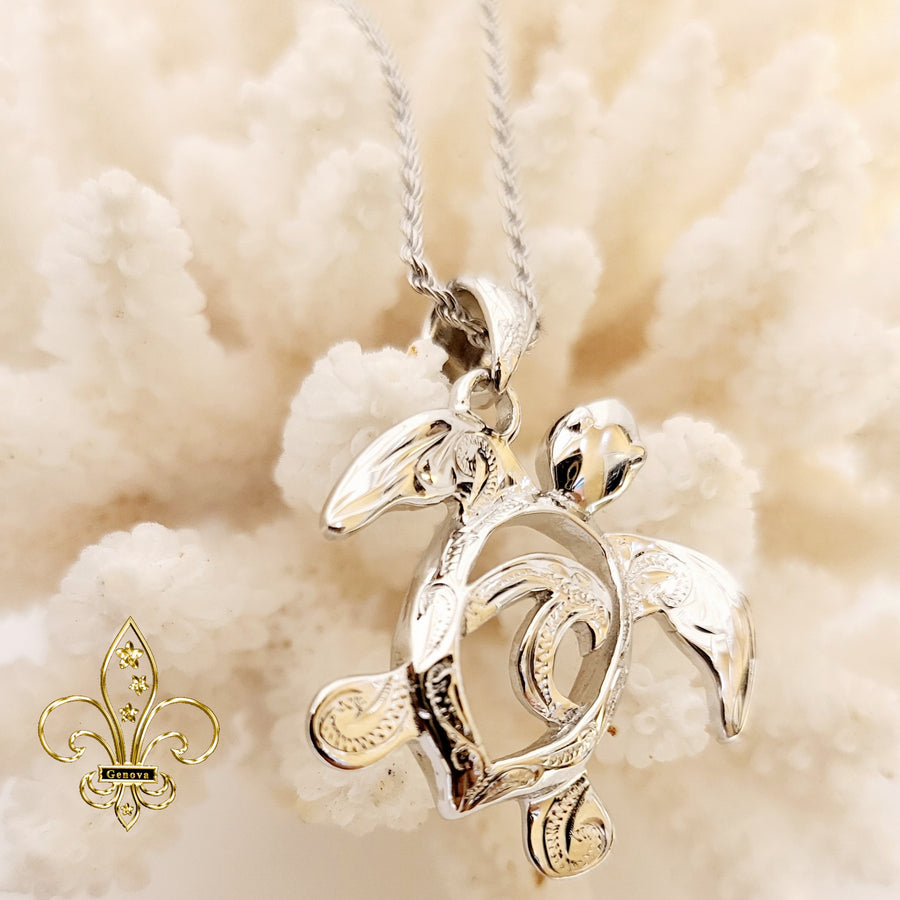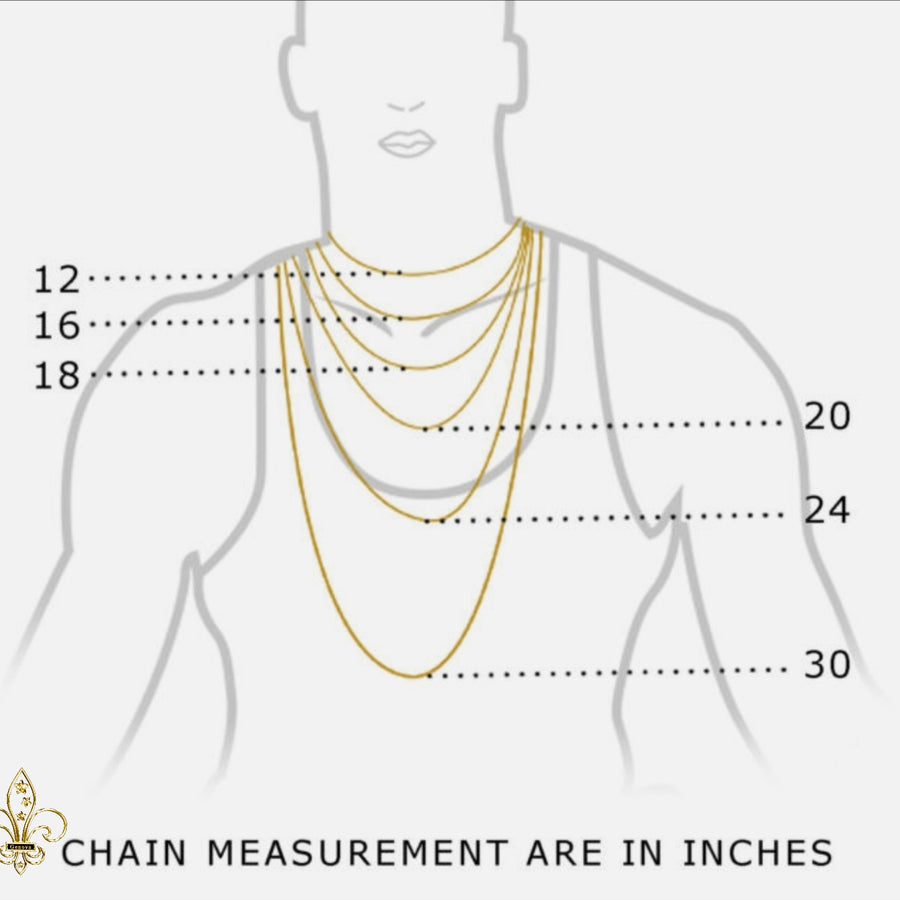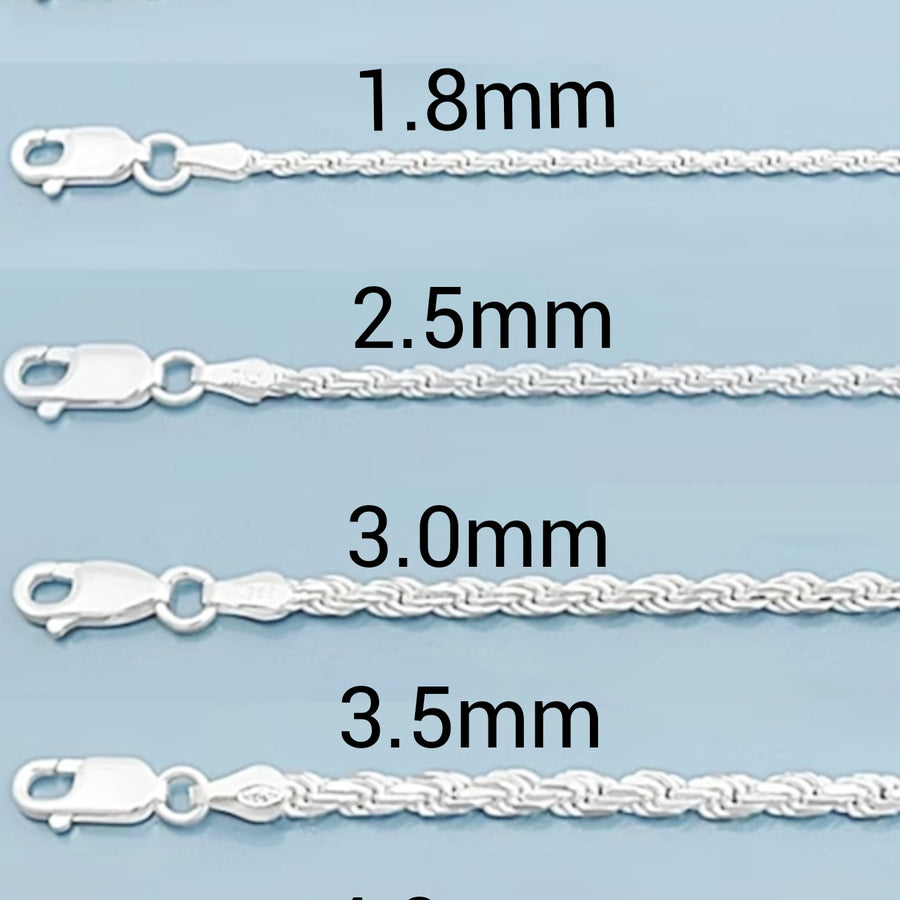 Sterling Silver Hawaiian Scroll Turtle & Wave Necklace
Regular price
$269.00
$169.00
Locally made in Hawaii, Beautiful hand carved Honu & wave Pendant, measures 26mm.
Chain:  Solid  925 sterling silver rope chain, 18", 1.5mm.
Total weight: 11.2grams.
Inspired by sea turtles that roam the oceans, the Honu  (Turtle) represents longevity & joyous life as they have been known to live up to 150 years. Hawaiian legends exalt the sea turtle as the mythical mother, protector of all children, and as a guide to voyagers.